WHEN YOU FEEL DEAD, IT'LL CLEAR YOUR HEAD!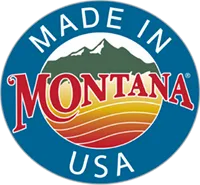 A MADE IN MONTANA CAESAR AND BLOODY MARY DRINK MIX
Just add vodka & clamato (or tomato). Enjoy!
SHOP PARKER'S HANGOVER TONIC
ABOUT US
We are fortunate to call Montana our home state and thrilled that our brand, Parker's Hangover Tonic, originates here under the Big Sky. Amy was born and raised in rural Montana and her state pride runs deep.
Montana is legendary for its scenic landscapes and unmatched beauty and we want our Caesar drink mix to become just as legendary… through experiencing it.
At Smoking Gun Creations, LLC, we believe in our product and we're sure you will, too. A taste test will confirm it, we promise!